Heal your PCOS and restore your body's natural balance, without drugs or surgery.
Natural and effective treatment for PCOS, so you can avoid invasive procedures or surgery and finally feel normal again.
Transform PCOS symptoms naturally for restored regular cycles, pain relief through the month, and avoid hormonal medications.
We've seen women whose ovulation is so painful they can't go to work (or school), pain that can last all month long, living with a constant feeling of "imbalanced" hormones, unpredictability cycle timing or amenorrhea (lack of menstruation), and even concurrent infertility diagnoses. Imagine what life would be like without the constant struggles and worries of each coming month. We KNOW how you feel, and we KNOW we can help. Our unique treatment process considers you as a whole person, awakens your body's natural healing systems, and brings you back to balance. We don't stop at treating the symptoms, we go right to the root cause. Schedule a free consultation, and take the first step to getting your life back.
Mind and Body: Integrative PCOS Care for Cycle Regulation
Presented by Ruth Illing, MD, OBGYN, IVF Specialist, Diploma in Chinese Herbs and Acupuncture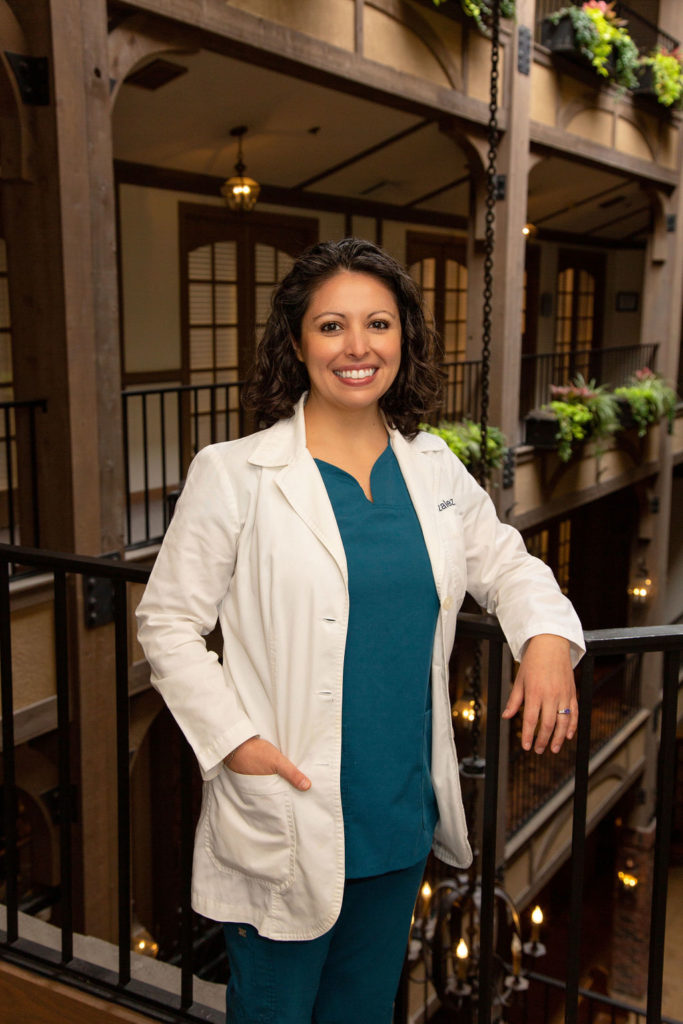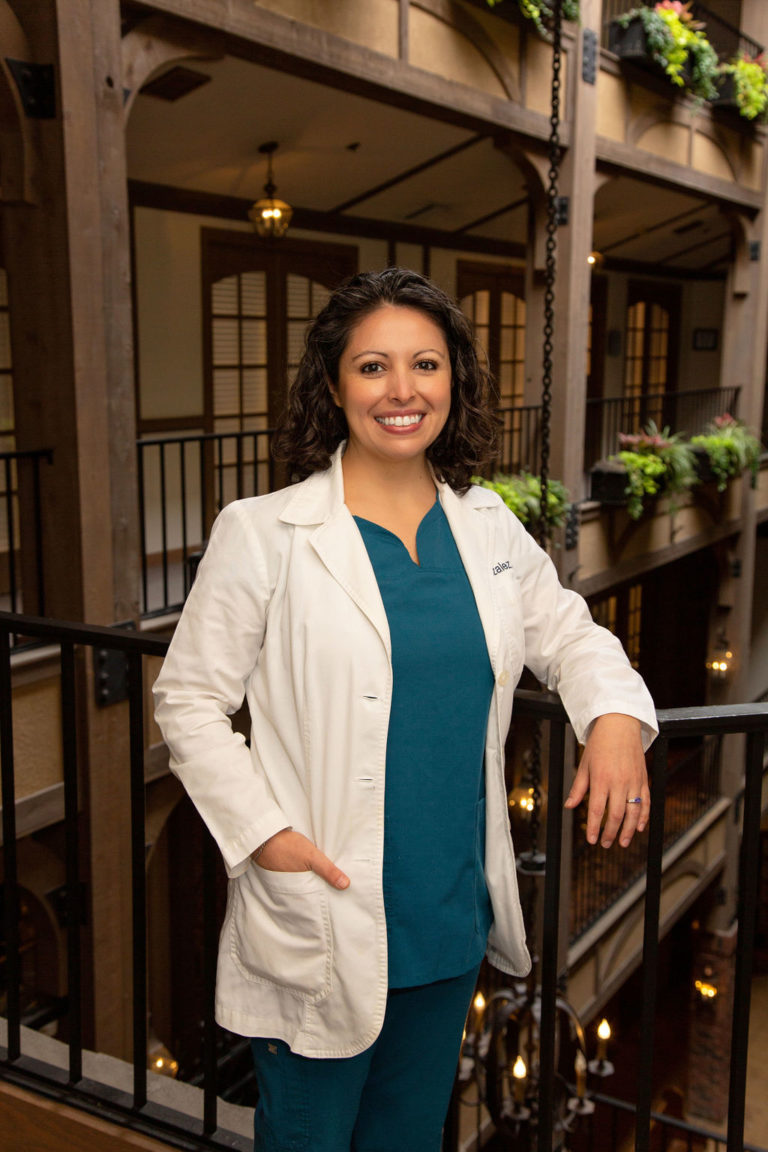 Montserrat Gonzalez
L.Ac, MSOM
I know what it's like to feel like no one understands your pain. Years ago I suffered a training injury that left me with terrible sciatica in both legs. I was already trained in several physical modalities, so I treated myself they way I was trained to, but nothing worked. In fact, I made things worse for myself. It wasn't until a close friend got me to try acupuncture that things changed. In my first session I was surprised to experience an immediate decrease in pain levels and the sciatica. Even more surprising was that my low energy, anxiety, and sensitive digestion improved with my acupuncture and herbal therapies, even though I was being treated for her sciatic pain.
My experience inspired me to study Traditional Chinese Medicine so that I could learn to help people the way I had been helped. I received my Bachelor and Master of Science in Oriental Medicine from Texas Health and Science University in Austin, Texas. I'm nationally certified as a Diplomat of Oriental Medicine by the National Commission for Acupuncture and Oriental Medicine and I'm a board certified Herbalist. I currently sit on the board as treasurer for the Missouri Acupuncture Association and I'm active in raising the standards for Traditional Chinese Medicine in Missouri. I am currently in a year long certification for Holistic Endocrinology. I am passionate about helping women and men find hormone balance, so they can live with vitality and get the most out of their lives.
After 10+ years in the practice, I can honestly say that my greatest passions sharing the benefits natural medicine with others. Schedule a free consultation, and take the first step towards transforming your health naturally. 
We've Had Success With Just About Every Gynecological Condition You Can Think Of…
How it works
Here's How Our Unique Combination of FOUR Very Potent, Time-Tested 100% Natural Therapies Work To Bring The Body To Heal Itself
(And YOU get to choose which therapies you would like to incorporate.)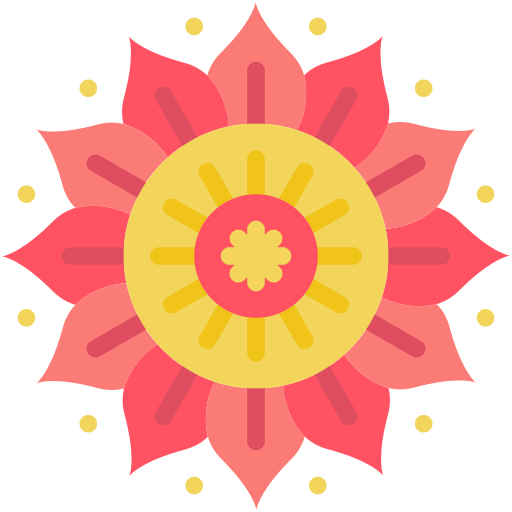 Gentle, Painless Acupuncture
Acupuncture is one of the most powerful ways to naturally stimulate your body's internal healing process. Then, it gets right to work repairing and restoring all cells and tissues. Acupuncture harnesses the vast healing intelligence your body contains to help you heal faster.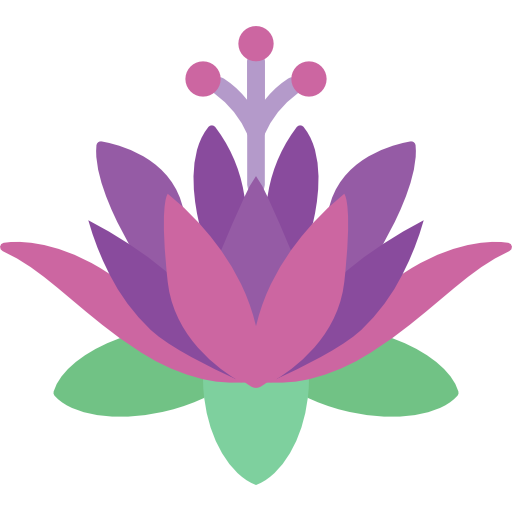 Herbal Medicine
Herbs simultaneously cure AND strengthen the body. This dual action is something unique to herbal medicine that makes it very well suited to treat chronic and non-life threatening conditions like migraine, PMS, menstrual difficulties, menopausal symptoms, hormonal imbalance, and reproductive issues.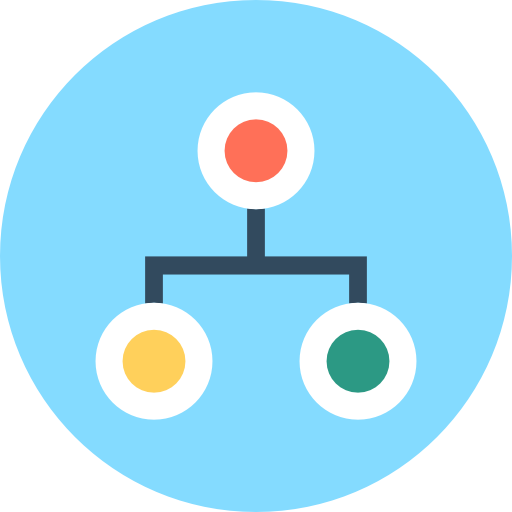 Functional Nutritional Therapy
You'll receive a CLEAR, easy-to-follow nutritional plan. When your cells, glands, and tissues are fully nourished with the specific nutrients they need they naturally function at a very high level. This means you feel your best because your body's key systems are optimized.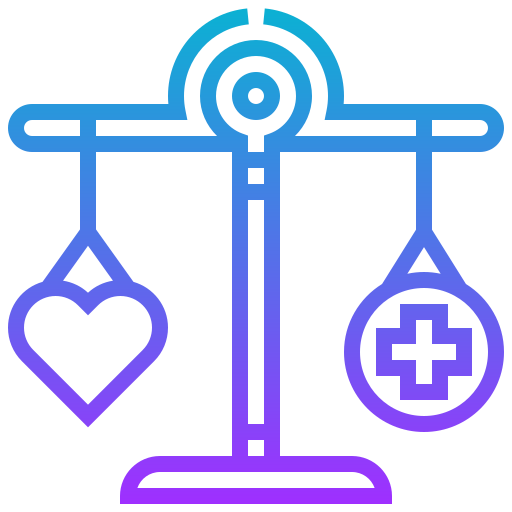 Relaxation and Stress-Reduction
When your nervous system is calm, your hormonal system, immune system, digestive, and circulatory systems all calm down, too. This means more hormonal balance, less inflammation, better circulation and nutrient absorption.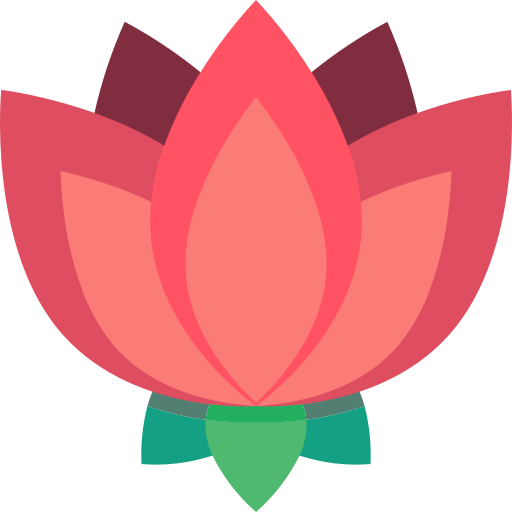 Arvigo® Therapy
The Arvigo Techniques of Maya Abdominal Therapy (ATMAT) is founded on an ancient Maya technique of abdominal massage that helps guide internal abdominal organs into their proper position to enhance and support organ function. It is an external, gentle and non-invasive massage to the abdomen and lower back.
Our process
3 SIMPLE STEPS
Free Initial Consultation
At your free initial consultation you'll meet with your clinician to discuss your concerns including current symptoms, medical history, any medications you're taking, and most importantly YOUR GOALS. We want to be certain that our program is going to meet your needs and that there is a HIGH probability of success for you – BEFORE we move forward to the next step.
Detailed Assessment & Treatment Plan
Once your free consultation is complete, and we agree to move forward, your next step is the Intake appointment. At this appointment, your clinician will do a detailed assessment of your symptom pattern, medical history, and other factors to determine the root cause of your issue and devise a specific plan of action. Your first acupuncture session will be performed at this time, and a you will be given a treatment plan with exact, easy-to-follow instructions. Your treatment plan will include dietary and lifestyle adjustments as well as key supplements and herbal medicines to address the root cause of your concerns and address your most pressing symptoms.
3. Active Treatment & Symptom Resolution
You'll return for weekly visits to ensure supporting your body, as it begins to feel the positive shifts of the therapy. We want to make sure your treatment plan is yielding the expected results. You'll receive acupuncture and any other appropriate treatment at each visit to ensure that your progress is cumulative and your concerns are resolved as soon as possible.
Why our treatment is so popular
More Powerful than you think
Absolutely. Your body is capable of healing ANY problem, especially when it has the nutritional support and specialized natural therapies we offer to help it get back on track. We've seen this firsthand in clinic over and over.
Feel better immediately
People often feel a positive shift after the very first treatment. Acupuncture is a very powerful way to stimulate endorphin release, which is the most powerful relaxing substance the body makes.
We treat you, not your diagnosis.
Results vary, of course, but over 75% of our patients report improvement in symptoms after just a few sessions and many are able to reduce their medication use (under supervision by the prescribing physician) as their bodies begin to function at a higher level. However, your situation is unique and once we meet with you we will be able to give you our best estimate of time and prognosis of outcome.
Painless Procedures
Acupuncture needles are extremely thin, and they cause no pain because they are razor sharp.
Results that stick
The vast majority of patients don't need long-term maintenance. Once their condition is resolved, it stays that way. Our goal is to get you to the point where you don't need us!
Minimal disruption to your schedule
Most of our patients are able to get great results with once-weekly visits. We can discuss this in more detail at your free consultation.
No horrible, super-restrictive detox or elimination diets!
Our program is all about setting you up to succeed. We find the 2 or 3 "key leverage points" in your diet and work on those. No impossible to follow meal plans or detoxes here. We're not crazy!
An Uparallelled Track Record of Excellence
Our mission is simple:
Supporting your body to transform your health, using your body's own resources.
Montserrat is an outstanding practitioner of acupuncture -- highly skilled, professional, incredibly effective. I recommend her without reservation.
Montserrat is a true healer! She's receptive, knowledgeable and intuitive. Her ability to "tune in" to you and your body's needs is one of her many remarkable attributes. I have referred so many people to Montserrat that have benefited significantly from receiving her treatments. See for yourself! She's amazing!
I highly recommend Montserrat. She is a very knowledgeable, skilled, and caring practitioner. My wife and I came for fertility issues and so far Montserrat has made a positive impact. Update: We have a beautiful 4mo old boy Alexander and firmly believe he's here because of the help from Montserrat and Lyndon!
I have been receiving acupuncture from Montserrat Gonzalez since May 2017. She's extremely kind and knowledgeable, and each session is tailored specifically to your body's needs I only wish I'd met her sooner!
Finding this clinic has helped me find an alternative to prescription medications. Montserrat addresses every issue I have and finds a way to help me with everything I bring to her. Acupuncture is something I probably wouldn't have tried but several people mentioned it to me and it's so relaxing and helpful.
Montserrat has helped restore balance to my body, mind, and spirit. As a practitioner who clearly deeply cares about her work, clients, and commitment to learning, she is one of a kind. She saved my life. And, I can always count on Lyndon to put a smile on my face. I highly recommend Alchemy Clinic!
I have been receiving acupuncture from Montserrat for over a year now to promote overall wellness. I receive monthly treatments and simply can not say enough about the benefits I have received. Montserrat is truly my favorite "wellness" professional. I feel truly confident in every aspect of her treatments.
I absolutely love Alchemy Clinic, Montserrat is magical. My immune system has improved tremendously and I also bring my girls here. It's so awesome to be able to come to a place and help your body fight off colds or viruses naturally. She is very welcoming and we all feel very comfortable on her table.
I am a huge fan of Alchemy Clinic. Montserrat is extremely professional, knowledgeable and patient. She explains things very thoroughly and helps me understand my body in a whole new way. Her acupuncture treatments and herbal supplements have provided relief for every problem I have brought to her attention. I highly recommend!
I have visited 3 other acupuncturists in St Louis and Alchemy Clinic is my favorite. I actually fall asleep while I receive my treatment. I actually enjoy it more than a massage. Hard to believe I know, but I am able to completely relax!
I have been receiving treatment from Montserrat since 2017. She is incredible at listening and reading my body! She has helped me with pre and post surgery recovery, stress, digestive issues and neck pain. She is a healer!
I was NEVER a believer in acupuncture...until I went to Montserrat! She is a "magician" as I like to say. I have had 2 back surgeries and still suffer from many ailments, related to my recovery. She has helped me relieve a lot of my back spasms over the last few weeks and I couldn't be more thankful. I had immediate relief on my first appointment. I walked out of there, believeing that this does work, you just have to find the right practicioner. I highly recommend visiting Montserrat, if you are in need of a healing journey.
After leaving countless doctor appointments feeling defeated and deflated with symptoms (cystic hormonal acne, fatigue, painful periods, weight gain, food sensitivities, anxiety, etc.) no doctor bothered to piece together and treat I decided to try acupuncture. I found Alchemy Clinic and booked an appointment with Montserrat. Immediately it was like a breath of fresh air. She truly listens to her clients and her knowledge is evident. She supports healing and has helped me to understand my body more than any doctor I've ever had. I leave every treatment feeling refreshed and balanced and with more knowledge to help restore and balance my hormones (supplements, diet, exercise, etc.) I could not recommend Alchemy Clinic more. They love and are so good at what they do!
I have been treated by Montserrat for about five years. I had persistent problems with my neck and her treatments were a critical part of my healing. I see her regularly now for maintenance and always leave feeling great. I must admit I am still mystified how needles in my feet help my neck. It works.
Working with Alchemy Clinic has been the one thing that's given me relief from my autoimmune disorder. After speaking with Montserrat at the start of each appointment, she tailors the treatment to my needs that day and I always leave feeling relaxed, refreshed, and balanced. My symptoms (hormonal imbalance, blood sugar imbalance, fatigue, etc.) have improved tremendously in the 3 months I've been going. I can't recommend Alchemy enough!
I have been a patient of Montserrat Gonzalez since October 3, 2017 and she has changed my life. Her gentle touch and gentle nature with both acupuncture as well as cupping has healed me from the inside out. I am so grateful for her practice as well as her practice of Chinese medicine. I feel so balanced, healthy, and I am finally sleeping well!!! Her treatment is so thorough, never rushed, and always what my body needs. Montserrat has my full endorsement!!
Alchemy Clinic was recommend to me for severe acid reflux issues that were keeping me up at night. I was experiencing flare ups 2-3 nights a week and trying meds, food elimination, puppy pose, etc. but nothing was having a big impact. So why not try acupuncture? (Google Review) I haven't had a flare since my first session in July 2021. Working with Montserrat has opened my eyes to how much stress and strain was happening in my gut. I continue to visit the clinic bi-weekly to work through whatever may be going on. Recently we've been working on easing my period symptoms and that's been a game changer. So many issues that I thought were just my body and that I needed to deal with. It's been invaluable to learn how to listen to my body and I'm so thankful to Alchemy Clinic for helping me on that journey.
I have been a long time patient of Montserrat's since she first began practicing back in 2012! She has incredible bedside manner, truly listens to understand your symptoms and what the root cause may be. She has treated me for everything from a marathon training injury to anxiety/stress, and even grief. She is truly a one-of-a-kind practitioner. I can't recommend her enough!! (Google Review)
Montserrat has been an incredibly patient, holistic practitioner who has helped my body heal in ways I didn't think were possible! Her intention, explanation, and listening in every session has been such a blessing. I highly recommend!
It's truly amazing what an hour of acupuncture can do. Many thanks to Montserrat for her compassionate care. She is the most skilled, intuitive, and knowledgeable acupuncturist I'm fortunate enough to know. If you're in The Lou and want to work on your wellness, consider adding acupuncture!
Outstanding service and atmosphere. I was skeptical going in and they were very professional and courteous. I highly recommend Alchemy Clinic.
I have been visiting the Alchemy Clinic every 4 weeks for just over 4 years now. These visits have become an integral part of my overall wellness plan. I have always found Montserrat to be a fantastic resource whenever I have had any issue, whether it be physical or mental. I always leave my sessions feeling relaxed and recharged. I can not imagine ever not taking advantage of everything the Alchemy Clinic has to offer. Besides – I truly enjoy just seeing Montserrat and Lyndon every 4 weeks! They are a truly great team. (Google Review)
I highly recommend Montserrat. She is professional and quite knowledgeable. I always feel she has my best interest as her focus. She has helped me considerably. I was reluctant before my first visit. No longer! Give her the opportunity to assist you with your wellness. You will not be disappointed.
I have been going to Alchemy Clinic for almost a year and it has been the best thing I have ever done for myself. Montserrat is a great listener and adjust treatments that will best work for me based on what I tell her. And who doesn't love Lyndon!
Entering in to the calm, soothing Alchemy Clinic is, in itself, a good start to reaching a better place. The vibe is cheerful, restorative, and gentle. Then, when Montserrat works her special brand of magic the world is adjusted on its axis. She has healing in her hands and her heart, and is an intent listener, an intuitive healer. She is the only person I have ever had treat me with acupuncture but I do believe I happened to find someone who is the very best at what she does. Her training is deep and wide, her ethical standards unimpeachable. She practices with knowledge and wisdom that seem to represent many lifetimes of experience. If you want to try acupuncture – start right here. You won't need to look any further.
The insight I received from our sessions continues to inform me and I really value the daily self-massage time where I can tune-in and align more fully.
I have been seeing Montserrat for the last several months for a severe neck injury and chronic knee and foot pain. I have been to many acupuncturists and Montserrat is definitely the most knowledgeable and talented practitioner I have visited. She is extremely kind and genuine, takes a thorough overview of your medical history before each session, and does not hesitate to alter treatments based on your body's needs and unique response. Montserrat's work has made a profound difference in my recovery and I will continue working with her to address my pain.
I've been dealing with a nagging shoulder problem for so long and have explored all sorts of healing techniques to feel better. After just one cupping and acupuncture session with Montserrat, my injury and my whole body feels better than it has in quite some time. I'm a total believer in this practice! Montserrat and Lyndon could not have been more welcoming, informative, and kind throughout the entire process. I can't wait to be on the road to feeling at home in my body again!
"Acupuncture and herbs are the primary techniques that evoke the self regulating response of the organism to reorganize and replenish the Qi.."- Between Heaven and Earth… Highly recommend paying a visit to the Alchemy Clinic!
I'm new to acupuncture and so far I'm loving it. I suffer with neuropathy in my feet. I've tried everything on the market trying to gain relief. I started doing research on acupuncture and I was blessed to find Alchemy Clinic. Montserrat is extremely knowledgeable and listens with comprehension. Once she understands your specific needs she then develops a plan. I'm excited to be on a path of healing with Alchemy Clinic!
Montserrat and Lyndon are excellent caretakers who will make you feel welcomed and well cared for. My first session with Alchemy was for a wounded arm due to a biking accident. After that first visit I immediately felt better, with the pain subsiding and my sleep thankfully increasing. I've gone in to see Montserrat for many other issues, like allergies, stress, and other injuries. Every time I leave feeling "more myself" but a better version. I am always in awe of how Montserrat works her craft, she is an expert in her field and I can depend on that. Lyndon is amazingly kind and will make you feel welcomed every time you step into Alchemy or even over the phone. I am blessed to have Alchemy Clinic in my life! (Google Review)
Montserrat and Lyndon are excellent caretakers who will make you feel welcomed and well cared for. My first session with Alchemy was for a wounded arm due to a biking accident. After that first visit I immediately felt better, with the pain subsiding and my sleep thankfully increasing. I've gone in to see Montserrat for many other issues, like allergies, stress, and other injuries. Every time I leave feeling "more myself" but a better version. I am always in awe of how Montserrat works her craft, she is an expert in her field and I can depend on that. Lyndon is amazingly kind and will make you feel welcomed every time you step into Alchemy or even over the phone. I am blessed to have Alchemy Clinic in my life! (Google Review)
The combination of Montserrat's intuitive abilities and specialized training sets her apart from other acupuncturists. She is gifted at knowing exactly how to treat your issues, not symptoms, while being honest with the frequency of appointments needed to remedy the situation. Her knowledge of medicinal herbs is extensive. Top-class all the way around; from the office, to the natural products offered, to the traditional practices, I highly recommend the Alchemy Clinic to anyone interested in bettering themselves.
I have been suffering with frozen shoulder syndrome for 14 months. I tried 2 cortisone injections that did not relieve the pain. I decided to try acupuncture and I'm glad I did! After a couple acupuncture treatments, along with "cupping" my shoulder has loosened up considerably! I am grateful to Montserrat and Lyndon who are kind, professional, and helpful! Thank you!
I was completely blown away!!! I have dealt with back pain for years with multiple bulged disc's, 1 ruptured, and 1 degenerating away. I have gone through chiropractic, physical therapy, medication, spinal injections, and radio wave ablation. This was my first time with acupuncture, but definitely will not be my last. I went in bent over, and walked out standing up upright and much lower level of pain. I couldn't be happier with my experience, and highly recommend going and seeing them.
*All services by appointment only.