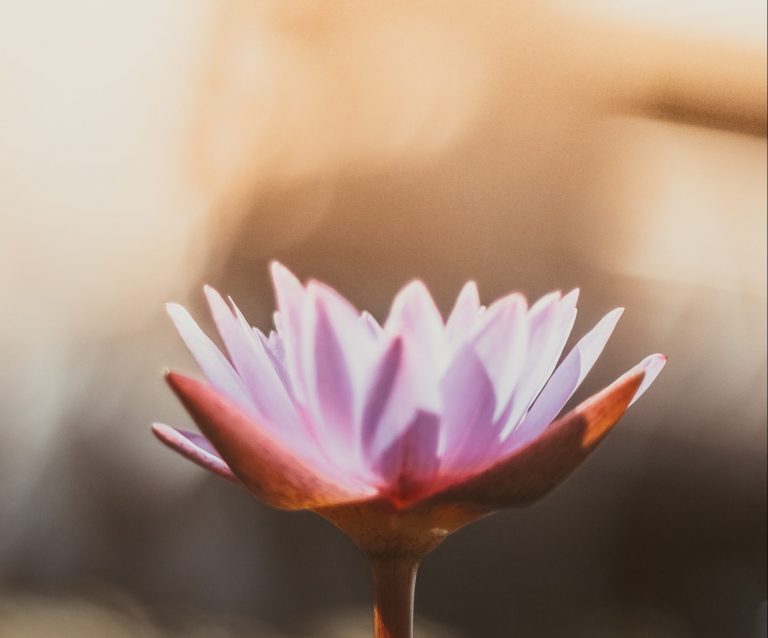 Simple techniques that create lasting changes. Techniques to focus and calm the mind and body to improve results and improve the body and limbic systems' response to stress.
The Mind-Body techniques we include in our approach are a crucial component to achieving long term healing and change. The body can practice being in a relaxed, parasympathetic state during the treatment. However, if that state of being is also practiced in your everyday life, your results will be powerfully amplified. We use visualization techniques, breathing exercises, and simple meditations to maximize your body's self healing abilities. Visualization techniques have long been proven to help alter the brain chemistry if practiced often enough. Visualization is also a powerful way to trigger your body to make endorphins and other healing chemicals. Your breath is a link between your conscious and subconscious. The breath also takes the body out of Fight-or-Flight and regulates the body's baseline reaction to stress. If you can breathe properly, you can gain tremendous control of your body. The meditation exercise we teach is so simple, you will wonder why you didn't start sooner. Our simple techniques will give you tremendous power over your body's state of being. Combined, these Mind-Body Techniques will be a crucial component to long term healing and change, and they will be tools you will take with you to always come back to.
Montserrat is an outstanding practitioner of acupuncture -- highly skilled, professional, incredibly effective.  I recommend her without reservation.
Montserrat has helped restore balance to my mind, body, and spirit. As a practitioner who cares about her work, clients, and commitment to learning, she is one of a kind. She saved my life. And, I can always count on Lyndon to put a smile on my face. I highly recommend Alchemy Clinic!
I have been receiving acupuncture from Montserrat Gonzalez since May 2017.  She's extremely kind and knowledgeable, and each session is tailored specifically to your body's needs.  I only wish I'd met her sooner!
I'm new to acupuncture and so far I'm loving it. I suffer with neuropathy in my feet. I've tried everything on the market trying to gain relief. I started doing research on acupuncture and I was blessed to find Alchemy Clinic. Montserrat is extremely knowledgeable and listens with comprehension. Once she understands your specific needs she then develops a plan. I'm excited to be on a path of healing with Alchemy Clinic!
I have been receiving monthly treatments for over a year with Montserrat and I simply can not say enough about the benefits I have received.  Montserrat is truly my favorite "wellness" professional. I feel truly confident in every aspect of her treatments.
The combination of Montserrat's intuitive abilities and specialized training sets her apart from other acupuncturists. She is gifted at knowing exactly how to treat your issues, not symptoms, while being honest with the frequency of appointments needed to remedy the situation. Her knowledge of medicinal herbs is extensive. Top-class all the way around; from the office, to the natural products offered, to the traditional practices, I highly recommend the Alchemy Clinic to anyone interested in bettering themselves.
I am a huge fan of Alchemy Clinic. Montserrat is extremely professional, knowledgeable, and patient. She explains things very thoroughly and helps me understand my body in a whole new way. Her acupuncture treatments and herbal supplements have provided relief for every problem I have brought to her attention. I highly recommend!
Montserrat is a true healer! She's receptive, knowledgeable and intuitive. Her ability to "tune in" to you and your body's needs is one of her many remarkable attributes. See for yourself! She's amazing!
I have been a patient of Montserrat Gonzalez since October 3, 2017 and she has changed my life. Her gentle touch and gentle nature with both acupuncture as well as cupping has healed me from the inside out. I am so grateful for her practice as well as her practice of Chinese medicine. I feel so balanced, healthy, and I am finally sleeping well!!! Her treatment is so thorough, never rushed, and always what my body needs. Montserrat has my full endorsement!!
I've been dealing with a nagging shoulder problem for so long and have explored all sorts of healing techniques to feel better. After just one cupping and acupuncture session with Montserrat, my injury and my whole body feels better than it has in quite some time. I'm a total believer in this practice! Montserrat and Lyndon could not have been more welcoming, informative, and kind throughout the entire process. I can't wait to be on the road to feeling at home in my body again!
I love the focus on healing. From stomach issues to a broken bone, Montserrat's wisdom, gentleness, knowledge and attention to detail is transformational in so many ways. Thank you!
I highly recommend Montserrat. She is a very knowledgeable, skilled, and caring practitioner. My wife and I came for fertility issues and so far, Montserrat has made a positive impact.
Outstanding service and atmosphere. I was skeptical going in and they were very professional and courteous. I highly recommend Alchemy Clinic.
I have been going to Alchemy Clinic for almost a year and it has been the best thing I have ever done for myself. Montserrat is a great listener and adjust treatments that will best work for me based on what I tell her. And who doesn't love Lyndon!
I highly recommend Montserrat. She is professional and quite knowledgeable. I always feel she has my best interest as her focus. She has helped me considerably. I was reluctant before my first visit. No longer! Give her the opportunity to assist you with your wellness. You will not be disappointed.
I was NEVER a believer in acupuncture…until I went to Montserrat! She is a "magician" as I like to say. I have had 2 back surgeries and still suffer from many ailments, related to my recovery. She has helped me relieve a lot of my back spams over the last few weeks and I couldn't be more thankful. I had immediate relief on my first appointment. I walked out of there, believing that this does work, you just have to find the right practitioner. I highly recommend visiting Montserrat, if you are in need of a healing journey.