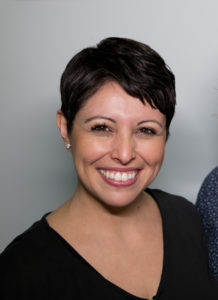 Montserrat Gonzalez, L.Ac, MSOM
Founder, Practitioner - Acupuncture and Chinese Herbal Medicine
Montserrat's first experience with acupuncture was after a training injury caused a brief loss of control of her legs that led to terrible sciatica in both legs. As a Pilates and Meridian Flexibility trainer, Montserrat specialized in corrective biomechanics to correct pain patterns. She worked alongside a physical therapist, working with people in chronic pain and providing her services to assist in their therapy process. Even with her expertise, nothing she did physically brought any relief. That was when a close friend suggested she try acupuncture. After the first session, she experienced an immediate response in the pain levels and sciatica. She thought it was interesting that putting small pins in her hands and feet would help her back. It was also amazing to her that over the course of her treatment, her anxiety and sensitive digestion improved with her acupuncture and herbal therapies, even though she was being treated for her sciatic pain.
After experiencing burn out in the fitness industry, she started to consider how she could learn to help people in the same way she had been helped. It was her experience with acupuncture that led her to study Traditional Chinese Medicine at Texas Health and Science University in Austin, Texas. She received her Bachelor and Master of Science in Oriental Medicine. Montserrat is nationally certified as a Diplomat of Oriental Medicine by the National Commission for Acupuncture and Oriental Medicine and is a board certified Herbalist. She currently sits on the board as treasurer for the Missouri Acupuncture Association and is active in raising the standards for Traditional Chinese Medicine in Missouri. She is also passionate about continuing her education and skill set and is an avid learner of the newest techniques to improve the quality and efficiency of her care.
Montserrat is an outstanding practitioner of acupuncture -- highly skilled, professional, incredibly effective.  I recommend her without reservation.
I have been receiving acupuncture from Montserrat Gonzalez since May 2017.  She's extremely kind and knowledgeable, and each session is tailored specifically to your body's needs.  I only wish I'd met her sooner!
I have been receiving monthly treatments for over a year with Montserrat and I simply can not say enough about the benefits I have received.  Montserrat is truly my favorite "wellness" professional. I feel truly confident in every aspect of her treatments.
Montserrat is a true healer! She's receptive, knowledgeable and intuitive. Her ability to "tune in" to you and your body's needs is one of her many remarkable attributes. See for yourself! She's amazing!
I've been dealing with a nagging shoulder problem for so long and have explored all sorts of healing techniques to feel better. After just one cupping and acupuncture session with Montserrat, my injury and my whole body feels better than it has in quite some time. I'm a total believer in this practice! Montserrat and Lyndon could not have been more welcoming, informative, and kind throughout the entire process. I can't wait to be on the road to feeling at home in my body again!
I highly recommend Montserrat. She is professional and quite knowledgeable. I always feel she has my best interest as her focus. She has helped me considerably. I was reluctant before my first visit. No longer! Give her the opportunity to assist you with your wellness. You will not be disappointed.