Overview
At Alchemy Clinic, our 100% Natural Approach to Chronic Pain involves much more than the blocking pain or numbing the body. Enjoying good physical and emotional health, and feeling your best at any age, is vital to living your best life. Chronic Pain is defined as pain that continues beyond 12 weeks. According to the American Academy of Pain Medicine, more than 1.5 billion people around the world have chronic pain. Chronic pain is the most common cause of long-term disability in the United States. It affects about 100 million Americans. Normal aches and pains come and go. When the pain becomes Chronic it can be challenging to know what to do next. Chronic Pain can seem hopeless and complicated. However, there is hope with our All Natural Approach. 
"Our approach uses your own body's intelligence to look for, and address the root cause of your pain, and help you get your life back." ~Montserrat, Clinic Founder
Natural Treatment for Chronic Pain
Lower Back Pain, Neck Pain, Shoulder Pain, Knee Pain, Wrist and Ankle Pain, and more…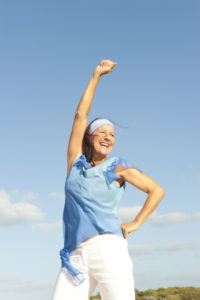 Many times, Musculoskeletal and Neurological conditions lead to treating the pain through the "physical" door. There are many powerful modalities that address imbalances in the muscles and the posture. (I know this world. I used to be a Pilates Instructor). However, what happens when someone does all the exercises, stretches, etc., and still has pain? That's where we can help! Using our 100% Natural Approach, we can give your body the tools it needs to balance your inflammation and pain responses naturally. If the body is still having pain after trying other therapies, it can mean the function of recovery (inflammation and healing) are not working properly. Conditions that fall under this category include: Bone Pain, Muscle Pain, Lower Back Pain, Tendonitis and more.
Chronic Sciatica, Chronic Lower Back, Chronic Shoulder Pain, Chronic Hip Pain, Scoliosis Pain, Radiculopathy, Neuropathy and more…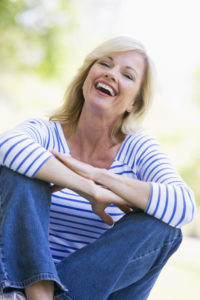 Anyone who has lived through chronic pain knows how easy it can be to lose hope. When the drugs, exercises, even surgeries don't work, it can seem like there is nothing left to try. Traditional Chinese Medicine offers solutions that are not considered in other approaches. Using our 100% Natural Approach, we can give your body the tools it needs to balance your pain naturally, and change the patterns. This is a different approach than simply blocking the pain. Conditions that fall under this category include: Chronic Sciatica, Chronic Lower Back  Back, Chronic Shoulder Pain, Chronic Hip Pain,  Scoliosis Pain, Chronic Knee Pain, Chronic Myalgia Pain, Fibromyalgia, Radiculopathy, Neuropathy, and more.
Adhesive Capsulitis (frozen shoulder), Sciatica from Bulging Disc, Degenerative Discs, Restricted Range of Motion, Pre-Surgery Pain, Post Surgery Pain and more…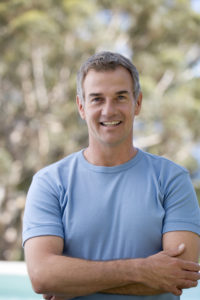 There is a strong assumption that once something has been surgically altered in the body, that all pain will disappear. There is also a strong assumption that nothing can be done before surgery and a person must just live with the pain. Both assumptions are incorrect, but a different approach must be taken. With our 100% Natural Approach, we can help not only prepare someone for surgery, but also, eliminate any pain patterns that linger after the surgery. Pre-Surgery Pain can include: Sciatica, Adhesive Capsulitis (frozen shoulder), Restricted ROM (range of motion), Degenerative Discs, Neuropathy, Radiculopathy and More. Post-Surgery pain can include any pain pattern that existed prior to the surgery and more.
Montserrat is an outstanding practitioner of acupuncture -- highly skilled, professional, incredibly effective. I recommend her without reservation.
Montserrat is a true healer! She's receptive, knowledgeable and intuitive. Her ability to "tune in" to you and your body's needs is one of her many remarkable attributes. I have referred so many people to Montserrat that have benefited significantly from receiving her treatments. See for yourself! She's amazing!
I have been receiving acupuncture from Montserrat Gonzalez since May 2017. She's extremely kind and knowledgeable, and each session is tailored specifically to your body's needs I only wish I'd met her sooner!
I have been receiving acupuncture from Montserrat for over a year now to promote overall wellness. I receive monthly treatments and simply can not say enough about the benefits I have received. Montserrat is truly my favorite "wellness" professional. I feel truly confident in every aspect of her treatments.
I absolutely love Alchemy Clinic, Montserrat is magical. My immune system has improved tremendously and I also bring my girls here. It's so awesome to be able to come to a place and help your body fight off colds or viruses naturally. She is very welcoming and we all feel very comfortable on her table.
I have visited 3 other acupuncturists in St Louis and Alchemy Clinic is my favorite. I actually fall asleep while I receive my treatment. I actually enjoy it more than a massage. Hard to believe I know, but I am able to completely relax!
I have been receiving treatment from Montserrat since 2017. She is incredible at listening and reading my body! She has helped me with pre and post surgery recovery, stress, digestive issues and neck pain. She is a healer!
I have been treated by Montserrat for about five years. I had persistent problems with my neck and her treatments were a critical part of my healing. I see her regularly now for maintenance and always leave feeling great. I must admit I am still mystified how needles in my feet help my neck. It works.