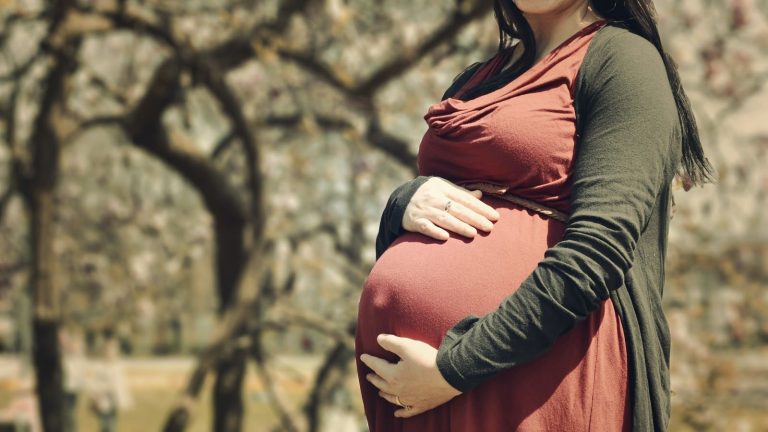 Pregnancy massage can supporting structural changes, alleviating discomfort, encourage the optimal birth position for baby, eases labor and birth and helps with postpartum recovery.
It is generally recommended to begin receiving sessions with an Arvigo Practitioner at the beginning of pregnancy, receiving a session each month along the course of the pregnancy. Your practitioner will develop a treatment plan that is tailored to meet your individual needs.
At your initial session, you will be taught self-care massage which adds to the therapeutic benefits of your session when you perform it at home. People who are pregnant report enhanced wellness benefits when they do their self-care massage regularly.
How it helps
A more comfortable pregnancy Arvigo® Therapy supports the physical changes experienced by people during pregnancy. As the uterus grows, additional strain is put on the pelvic ligaments and pelvic floor muscles. With regular massage, the uterus stays well-positioned, receives good blood supply and grows strong and resilient.
Arvigo® Therapy normalizes pelvic alignment allowing the uterus to guide itself to optimal positioning in the pelvis. Digestion and respiration during pregnancy are also improved.
Arvigo® practitioners around the world have repeatedly found that their clients experience significantly shorter and easier labors.
Postpartum healing and recovery
Postpartum is a time of physical and emotional adjustment. A new parent's body undergoes physiological and structural changes as part of healing from labor and birth and to integrate their new state.
Arvigo® Therapy during postpartum facilitates recovery. It encourages involution to occur more quickly and efficiently. It supports the uterus and ligaments to return to an optimal position and helps bring the pelvis into balance.
Arvigo® Therapy and self-care massage may be resumed at 6 weeks postpartum for a vaginal birth and 3 months after a cesarean birth
Arvigo® Therapy benefits the body throughout the child-bearing years by:
● Enhancing fertility and conception
● Supporting structural changes
● Alleviating discomfort
● Encouraging optimal birth position for baby
● Eases labor and birth
● Postpartum recovery
Who it helps
Prenatal Discomforts:
Ligament pain
Fetal position Muscular tension
Sciatic and hip pain
Swelling
Pelvic pressure
Difficulty taking a deep breath
Rib pain Anxiety
Nausea
Heartburn
Constipation
Postpartum Discomforts:
Diastasis recti
Low back, sacrum or tailbone pain
Injuries from childbirth
Emotional healing
Scar tissue
The insight I received from our sessions continues to inform me and I really value the daily self-massage time where I can tune-in and align more fully.
Receiving sessions with Lindsey allowed me to grow in health physically, mentally, and spiritually. Her ability to listen, understand and respond with kindness improved my abilities, self acceptance, and decision making. She's polite, professional and comfortable to be around. It was easy to trust her to choose the correct treatment and she explained things to me very clearly, concisely and accurately.
Lindsey has been a wonderful healer to me for over 5+ years. Her treatments are very nurturing to my body but also to my mind. I always appreciated that she is very generous with her knowledge and that she shares some of the useful techniques for me to do it at home. I always leave her session with lighter and recharged body and mind.
I saw Lindsey while I was 8 months pregnant with my first child and then a few months after birth and it made a tremendous difference in my delivery and recovery. Each appointment she does a thorough intake and customizes treatment based on your needs. I loved the abdominal massage, pulse/heat points and stretching. She also helped with my gut health by suggesting Ume Plum concentration to my diet. She's a wealth of knowledge.
I have gone to Lindsey several times for abdominal massage and can not speak highly enough of her and the services she offers. Lindsey has a real passion for healing and it shows. She takes the time to listen and answer any questions I might have which I really appreciate. I always leave our appointments feeling balanced and renewed.
I have been doing treatments with Lindsey for several years and every experience has been rewarding mentally and physically. If I could describe Lindsey in a few words, it would be compassionate, consistent, and cultured. I look forward to many more appointments with her healing hands.
Lindsey has a very welcoming and loving energy. She created a very peaceful and safe space for me when I got my massage from her. She really tries to understand what your body needs, and works with you. After the massage, not only did my body feel like it was floating on the water, I felt a sort of emotional release. I am looking forward to seeing her again.