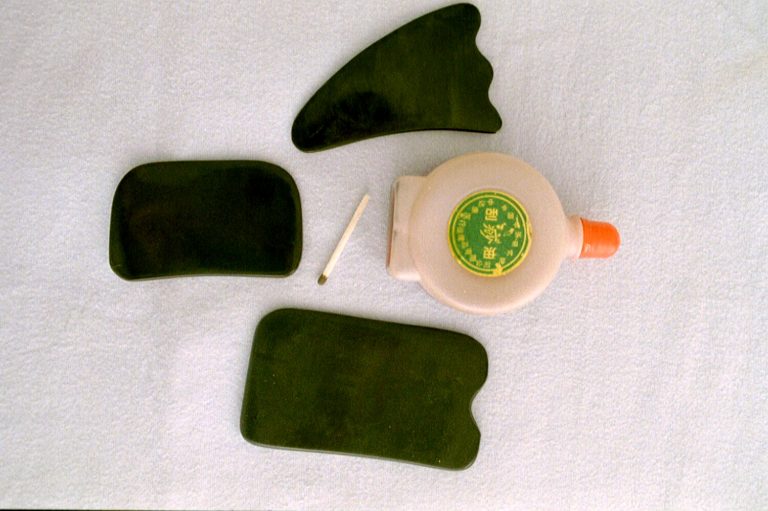 Scraping therapy that is pain-free, efficient, and powerful. Releases endorphins, improves circulation, corrects muscular adhesions, and reduces pain.
Gua Sha is a manual technique that was recently made popular by the "Graston" technique. The word Gua Sha translates to "scraping". Using a tool, the superficial tissues of the skin are scraped gently to create "Sha", creating red marks under the surface of the skin. The scraping creates a micro trauma to the superficial blood vessels, in order to activate healing to the local area. Gua Sha is a pain free and relaxing therapy that provides a unique, efficient, and intense massage to relieve pain, soreness, and even poor circulation. Gua Sha is not for everyone and it is important that this therapy be done by a trained Traditional Chinese Medicine provider as to prevent over-treatment. We will assess whether or not Gua Sha is a good adjunct therapy to improve the process of your healing. 
Montserrat is an outstanding practitioner of acupuncture -- highly skilled, professional, incredibly effective.  I recommend her without reservation.
I have been receiving acupuncture from Montserrat Gonzalez since May 2017.  She's extremely kind and knowledgeable, and each session is tailored specifically to your body's needs.  I only wish I'd met her sooner!
I have been receiving monthly treatments for over a year with Montserrat and I simply can not say enough about the benefits I have received.  Montserrat is truly my favorite "wellness" professional. I feel truly confident in every aspect of her treatments.
Montserrat is a true healer! She's receptive, knowledgeable and intuitive. Her ability to "tune in" to you and your body's needs is one of her many remarkable attributes. See for yourself! She's amazing!