In order to prevent the spread of COVID-19, we have specific protocols in place. Here are the steps we are taking to keep you safe, and what you can expect during these unprecedented times: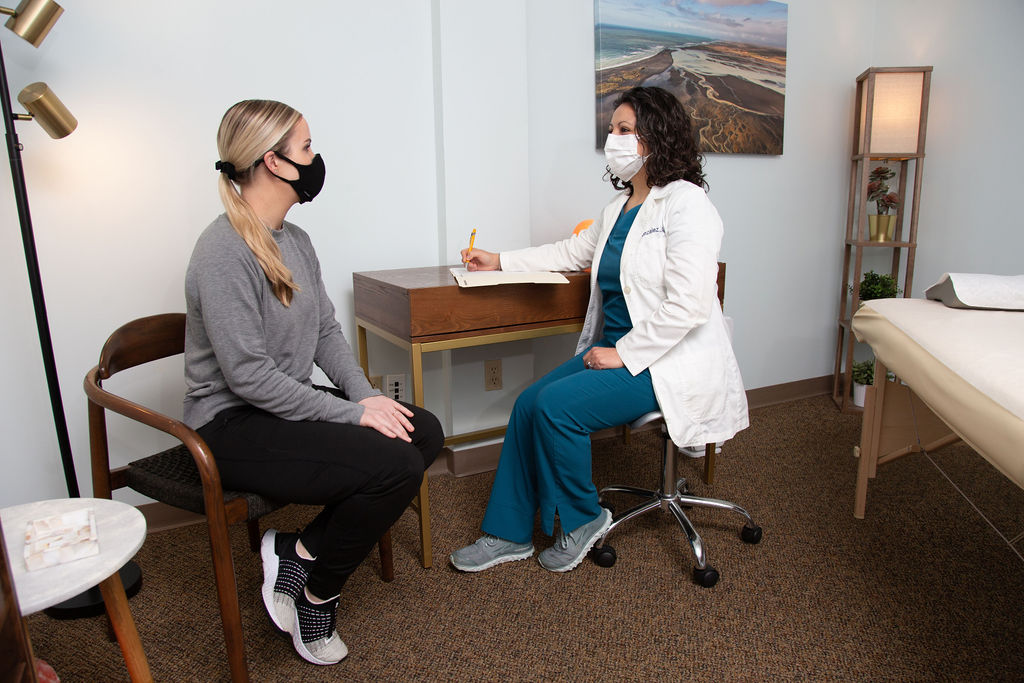 All free initial consultations will be done online.

After your free consultation, you will get to decide whether you want to come into the clinic for your initial treatment, or if you would like to continue via telemedicine.
You will notice, we redecorated! We now have four treatment rooms. In order to allow time for COVID-19 cleaning protocols, patient appointments will initially be limited. Appointments will be spaced apart in order for the proper cleaning to be done in each room before and after each patient. 

We have switched to Electronic Health Records (EHR). You will receive a new intake form to fill out prior to your appointment confirmation. You will notice the email looks different due to the change with our software. This will be required even if you are an existing patient. 

We will require all patients to wear a mask both to the clinic, and during your treatment. If you do not have a mask, one will be provided for you.

Until further notice, all patients will complete a COVID-19 consent to treat form before every appointment (even if you normally come weekly). A digital version will be sent to you with your appointment confirmation to avoid using paper and pens. 

The clinic door will be locked. The waiting room will now be outside the clinic suite. There is a bench outside the suite where you can wait, or you can stand 6 feet away from the door.

Your temperature will be taken before entering the clinic. 

We will let you into the suite when it is time for your appointment. We will ask you to sanitize your hands.

 You will be immediately taken to a treatment room to comply with social distancing.

Facial Rejuvenation acupuncture sessions will be delayed until mask wearing restrictions are lifted. 
No matter how you chose to continue with your care, we're still here for you.​
In this difficult and unprecedented time, your health and wellbeing matter more than ever. The best way to get through this is to keep your immune system strong, and to keep a sound mind and body. Although our process has changed, coming to the clinic is not your only option. We are still available via telemedicine for the following services:
We are still offering these services via telemedicine: 
Herbal Consultations

Supplement Consultations

Lifestyle Support

Dietary Consultations

Support for stress, anxiety, sleep, and digestive issues

Symptom and illness management